Commemorative plaques
Honoring the memory of deportees
To honor the victims of the Deportation, we've put up commemorative plaques at the stations from which convoys left for:
– Internment camps (e.g., a plaque at Latour de Carol in 1993)
– Concentration camps (e.g., plaques at Fréjus and Nanteuil-Saâcy in 1993, Toulouse in 2004, Merrey in 2005 and Compiègne)
– Extermination camps (e.g., plaques at Langeais in 1949, Montélimar in 1976, Paris-Est in 1992, Lyon-Perrache in 2004, Longages-Noé in 2006, Paris-Austerlitz and Compiègne).
Honoring Jews transported to Drancy from Unoccupied France
In November 2012, a plaque was unveiled at Chalon-sur-Saône station in memory of Jews arrested by the Vichy government and deported in seven convoys from the unoccupied zone. Serge Klarsfeld, president of the Association of Sons and Daughters of Jewish Deportees from France (FFDJF), took part in the ceremony. A second plaque was placed in Vierzon station, another major station along the line dividing the German-occupied zone from Vichy, France.
On August 26, 1942, more than a thousand foreign Jews were rounded up in ten départements in Vichy, France. On August 29, 545 of the 1,016 arrested were transported from the railway station in Saint-Priest—a suburb of Lyon—to Drancy transit camp. A plaque commemorating this episode of the Holocaust was unveiled on the station forecourt in August 2014.
Throughout August 1942, close to 10,000 foreign Jews held at camps in Vichy-controlled France were handed over to the Nazis. All were detained at Drancy and subsequently deported.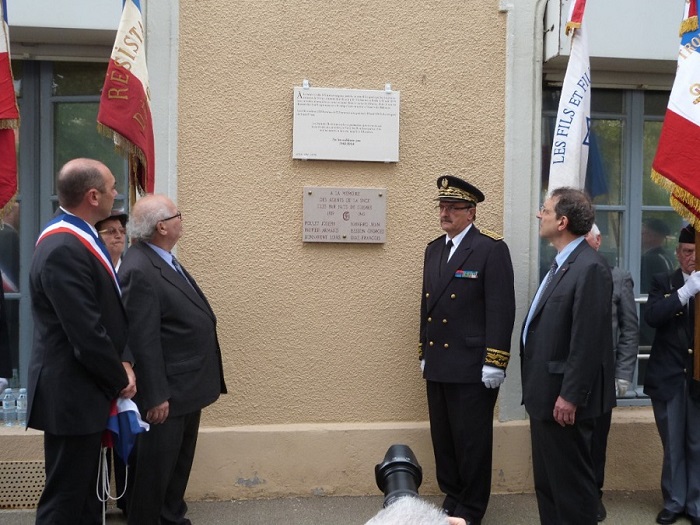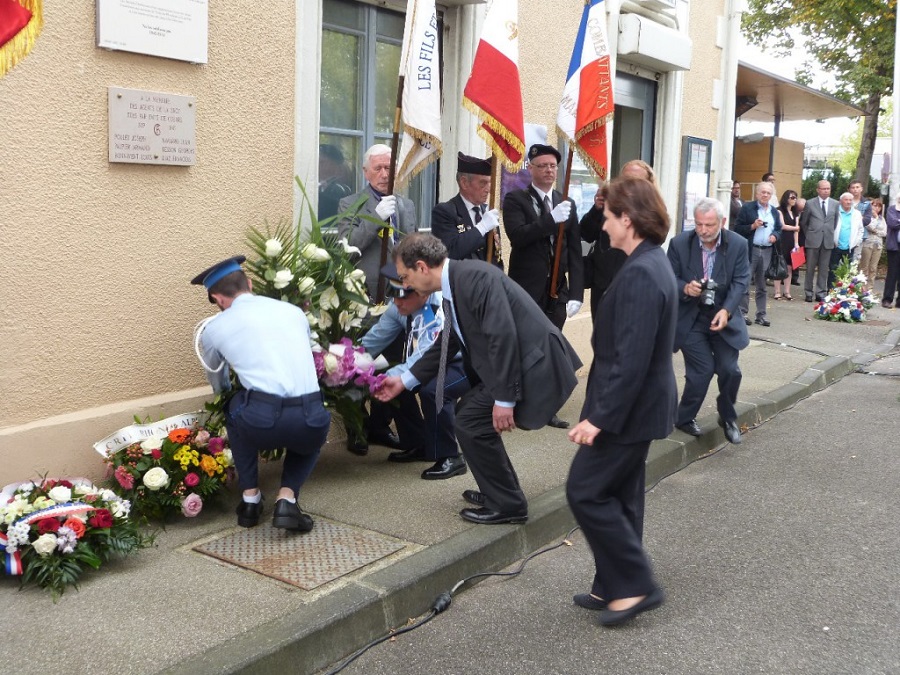 Paying tribute to the heroism of Lille's rail workers
On September 11, 2016, we put up a commemorative plaque at the former freight yards at Lille-Fives station in honor of the 24 rail workers who bravely risked their lives to save people—including many children—from deportation in 1942.
On September 11, 1942, the Nazi authorities rounded up hundreds of Jews in Lens, Douai, Tourcoing, Valenciennes, and other towns and cities across Nord and Pas-de-Calais, départements of northern France controlled by the German military command operating out of Brussels. The arrested were taken to Lille-Fives station for deportation. Rail workers managed to evade Nazi surveillance and rescue people—mostly children—from the station and the train shortly before it departed, saving them from certain death. The rescued were kept in hiding until the liberation of France.
Commemorating rail workers killed in the war
For the past 15 years, the French Rail Workers Genealogical Society has been cataloging, photographing, and archiving commemorative plaques at rail facilities across the country. By October 2019, the Society had visited 3,449 sites and cataloged 1,885 plaques, including 1,044 dedicated to episodes occurring during the two world wars. Of the 20,071 names inscribed on them, 14,865 relate to the Second World War, although in some cases, names appear on more than one plaque.
An estimated 10,000 rail workers lost their lives in the war. Some were killed on active duty in 1940 and 1944–1945. Others died on the job, such as drivers whose trains came under aerial machine-gun attacks or perished at home—often with their families—as their housing estates sustained heavy damage from Allied bombs targeting nearby rail lines. And 2,200 rail workers died as a result of reprisals by the Nazi authorities and the Vichy government.
In 1945, the SNCF management team instructed rail facilities to put up plaques commemorating employees who lost their lives in the war. Most of these plaques can be found at stations.
Learn more (in French): French Rail Workers Genealogical Society.