Oral archives
SNCF appeals for first-hand accounts
With the Second World War rapidly fading into the past, SNCF turned to the rail community to preserve memories of the period. Throughout 2012, we appealed to rail workers—both active and retired—and their relatives to contribute first-hand accounts. Some 700 people responded to our call with personal documents, photographs, objects and written accounts, which were collected and preserved by the SNCF Archives and Documentation Service (SARDO). In addition, over 200 sources agreed to be interviewed.
We asked the French Railway Historical Society (AHICF) to collect oral accounts from interviewees throughout France. By end-2013, the organization had spoken to 210 people and recorded some 400 hours of priceless audio footage, in which rail workers and their families tell a broad range of stories, vividly depicting the realities of French rail during the war. A selection of these interviews, entitled "Daily life and work during the Second World War: Rail workers' stories and reminiscences", is available on the Mémoire orale de l'industrie et des réseaux website (in French).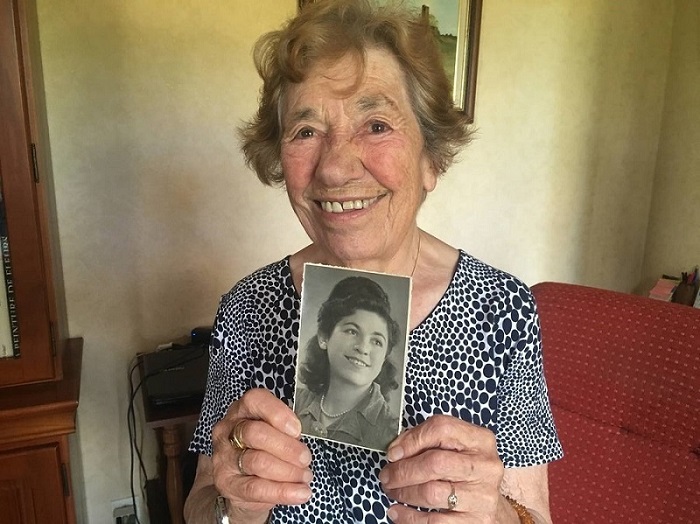 An audio exhibition at the National Archives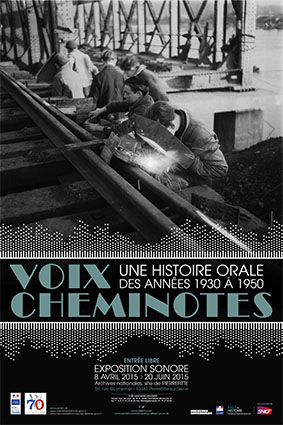 To mark the 70th anniversary of the liberation of France, the National Archives hosted Voix cheminotes: An oral history of rail workers from 1930 to 1950. The exhibition, which ran from April 8 to July 4, 2015 at the Pierrefitte-sur-Seine site near Paris, featured excerpts from the 210 interviews recorded by the French Railway Historical Society (AHICF) in 2012 and 2013 following SNCF's nationwide appeal for contributions from current and former rail workers.
The interview snippets, video montages, and personal objects and documents were gathered from rail workers aged 15–30 during the Second World War, many of whom had their first taste of working life with SNCF. AHICF chose and pieced together the exhibits in a way that brings history to life and makes these priceless first-hand accounts accessible to a wide audience. The oral testimonies bear witness to the realities of life as a rail worker between the 1930s and the 1950s, offering uniquely personal insights into a period of history typically viewed through the prism of national and collective narratives.
Click here for a virtual visual and audio tour of the exhibition on the National Archives website (in French).